Setting
IBM is hiring many new designers. In such a large organisation, it can sometimes be difficult for new designers to meet the wider IBM design team, share work and collaborate both in the UK and around the globe.

In 2015 I applied at IBM UK as User Experience Designer and attended the assessment center. The assessment took place at IBM Hursley - the following task was given to me to prepare it and show it on location:
Use Cases
Designing an iPad App for IBM Designer. There are 3 main tasks that the application should include:
‍
Task 1
The ability to add, describe, organise and share various design assets (e.g. sketches, user experience maps, high-fidelity designs, etc.)

Task 2
The ability to search for a specific designer, type of design asset or highly rated design assets.

Task 3
The ability to rate and/or share a selected design asset.

Job to be done
Making it easy for the growing designer team at IBM to access and contribute to various design assets - in order to reduce double effort.
Task flow overview
Taking a first look at the app´s functions.
Analysis of current header states of IBM websites
Design Language Overview
Finding Icons
Final Icons
Grid Overview
Grid - Home
Grid - Add Assets
Grid - Search
Grid - Collection
Grid - Profile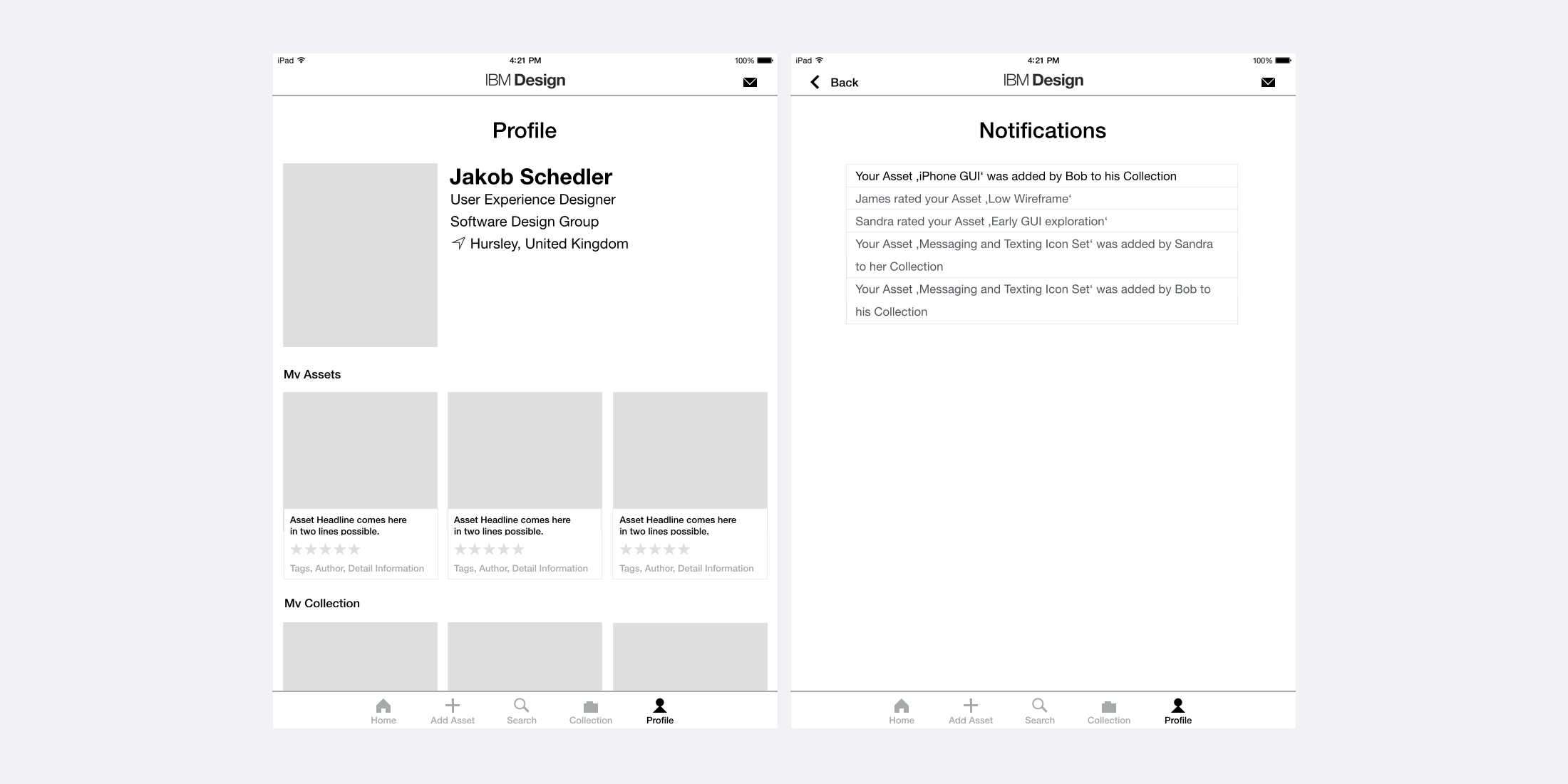 Asset Rating
Add Asset - High Fidelity
Rating - High Fidelity
Specification